Gosia Wdowik (PL) onderzoekt verband tussen activisme en burn-out
Op vrijdag 3 november staat Poolse theatermaker Gosia Wdowik in Frascati 1 met haar voorstelling She was a friend of someone else (CAMPO in coproductie met Frascati Producties). Deze voorstelling is een onderdeel van Frascati International. Op vrijdag volgt na de voorstelling ook een nagesprek over vrouwenrechten, uitputting en activisme met Ianthe Mosselman.
In haar voorstelling, verkent Gosia het verband tussen activisme en burn-out. Het stuk heeft een minimale regie en een krachtige dramaturgie. Ze confronteert ons met het feit dat rechten niet voor altijd verworven zijn, en dat op het moment dat we de aandacht laten verslappen, we ze dreigen kwijt te spelen. Via een persoonlijk en indringend verhaal beschrijft Gosia het engagement voor vrouwenrechten in Polen. Het had een activistisch succesverhaal kunnen zijn. Maar She was a friend of someone else is een verhaal met te veel beginnen, te weinig eindes, en een uitgeputte verteller.
Nagesprek over activisme en uitputting
Na afloop van de voorstelling op vrijdag gaat Gosia in gesprek over vrouwenrechten, activisme en uitputting met moderator Ianthe Mosselman. In het gesprek wordt er langer stilgestaan bij de precieze situatie in Polen en proberen we een brug te slaan met de Nederlandse context. Ook zal dieper ingegaan worden op wat de mentale weerslag van activisme kan zijn. Dit gesprek is gratis bij te wonen.
Over theatermaker Gosia Wdowik
Gosia Wdowik is theatermaker en actief lid van GILDIA (Unie van Poolse Theatermakers). Ze rondde in 2022 de DAS Theatre Master af in Amsterdam. Tijdens haar studie werkte ze aan het onderwerp burn-out en onderzocht ze de ruimte tussen eigen uitputting en zelfbeschikking door methoden uit het activisme toe te passen in haar praktijk. Een belangrijke vraag voor Gosia is hoe je veranderingen en voorstellingen kan creëren vanuit een uitgeput lichaam en een brandende noodzaak. Sinds 2023 is Gosia maker bij Frascati Producties.
Over programmamaker Ianthe Mosselman
Ianthe Mosselman is programmamaker en schrijver van Al die liefde en woede (2022, Atlas Contact). Ze maakt programma's over kunst, literatuur en cultuur en interviewde de afgelopen jaren diverse binnen- en buitenlandse schrijvers en kunstenaars voor De Balie.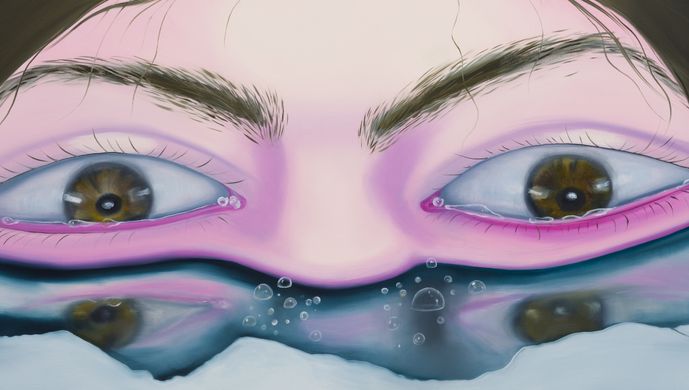 Gosia Wdowik (PL) / CAMPO in coproductie met Frascati Producties
Fri 3 Nov '23
and
Sat 4 Nov '23